Reality TV star, Khafi Kareem has schooled a fan BBNaija season 5 housemate, Erica who used her as an example in her post.
Replying to a post by an elite, Khafi asked that her name be removed from a post written to encourage in this period of her life.
The disqualified housemate, Erica Nlewedim said she might be going off Twitter for a while because of the seeming hate and attacks she continually receives.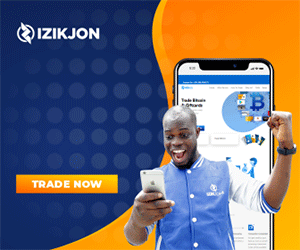 She further pens that she's now used to be insulted but no one should insult anyone in her name.
Saying this in a tweet, she writes;
Please don't insult anyone in my name. This year started negative but it doesn't have to continue being negative, if I get insulted by people it is now something I'm used to so please remove yourself from every negative energy. 🙏🏾

— Erica Nlewedim⭐️ (@EricaNlewedim) January 12, 2021

I don't intend to remain on twitter because honestly I don't enjoy being here anymore. I will probably come from time to time. Bye

— Erica Nlewedim⭐️ (@EricaNlewedim) January 12, 2021

Reacting to the tweet, an elite wrote an epistle to encourage her fav and mentioned Khaffi's name as a point of contact to those who survive online bully.

Khaffi reacted to the post and immediately asked that her name be removed from the post. That no one cared about her mental health when she was getting bullied on several occasion on social media.

Read the post and her reaction below;

Keep my name out of your mouth. You guys on this app cannot pick and choose to play the mental health / peace & love card when you choose. You are the same person who was trolling me who was saying all sorts of disgusting things about me and did you think of me surviving it then? https://t.co/bUcWjByLCz

— A Cup of Khafi ☕️💪🏾 #EndSARS (@KhafiKareem) January 12, 2021

Your hate and sick attitude are the reason for many peoples' heartaches on here. And yes, your hypocrisy STINKS. So please, pick your words carefully. And in future be kind to EVERYBODY, not just those you support. Signed, a survivor of online hate and abuse.

— A Cup of Khafi ☕️💪🏾 #EndSARS (@KhafiKareem) January 12, 2021