Nigerian OAP, Toke Makinwa has advised her fans to open up and voice out their problems to each other before the problems eats us up.
In a post sighted on his twitter page, she reacted to the death of a young man named Dele who left a suicide note behind about what caused him to take his own life. Toke advised her fans to be more open and engaging with others in order to share our pains together.
She tweeted:
"Guys I came on line to say I love you, be kind to yourself, nobody has it easy and the struggle you think is peculiar to you alone is not, we are all carrying burdens and there is no shame in sharing. Pls don't bottle it up inside, it ain't easy but please try.
Rest in peace Dele"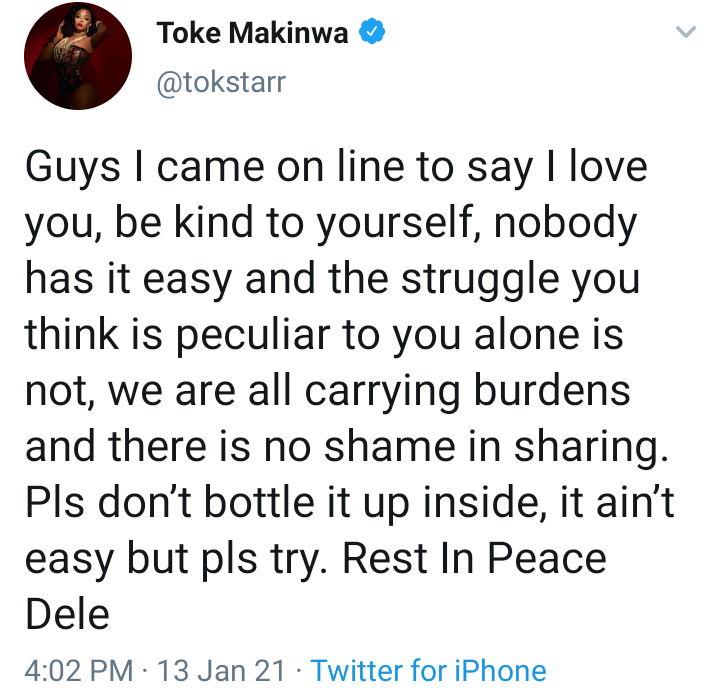 Source: www.NaijaOnPoint.com.ng
Be the first to comment